3 Signs You Should Invest in Locks
01/11/2017
Back To Blog
The key to a happier life is a safe and secure home. At a time when more than 20 million burglaries are recorded each year in the United States, one piece of advice that law enforcers always tend to give to fellow Americans is that they invest a good amount of money in residential security systems. Even if you do not focus on purchasing safes and vaulted wardrobes, the basic requirements are to have high security door locks and window clasps.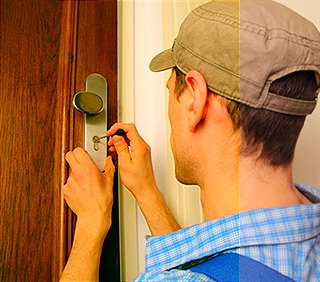 We at Locksmith Oakbrook Terrace recommend all our customers to get their homes evaluated for any overlooked areas like backdoors, vents, basement openings, etc. which could be used to break in. A basic evaluation by our skilled technicians can give you an idea about improvements that can be carried out to ensure your house becomes burglar-proof.
Following are three essential signs regarding the security of your house. If any of these is apparent in your case, then you should consider upgrading your security.
High Crime Area or Past History of Burglaries
Do you live in a neighborhood which is infamous for crimes? Are most of these crimes related to house break-ins? Have your neighbors been recent victims? If these are the questions that you are asking yourself, then it's definitely a sign. Housebreakers tend to target places like colonies and streets that have houses which do not have security systems installed. If you live with your family in such an area, then now is the time to consider fitting a fail-safe security door lock, among other things.
Unoccupied Properties are More Prone
Like we have mentioned countless times in our blog posts before, thieves target houses that are empty for better part of a month or the whole year. If you are someone who has a furnished house in an isolated street and who is often travelling, then this threat becomes even more apparent. Areas that are not crowded and are away from the city's hustle-bustle are also preyed upon by anti-social elements who could turn your humble abode into a skid row.
Signs of security systems like an alarm system in place will fend off potential housebreakers.
Expensive Possessions Out in the Open
Does your house have a large backyard or an open verandah where your kids play with expensive toys? Do you have vases that you imported from Israel lined up on your driveway? These things may look innocuous, but are, in fact, indirect beckoning for potential robbers. Open display of wealth maybe a rare thing, but it definitely comes with its share of demerits.
You never know when you will become a victim of a nasty robbery. Act now and call our technicians for an upgrade of your residential security system. We deal with all types of locks.